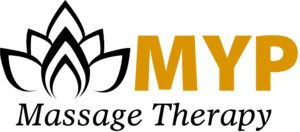 MYP has a 48hr Cancellation Policy
For CANCELLATIONS Please 

TEXT: 905-516-1283
(Voicemail & Emails May not be received in a timely manner allowing for prompt rescheduling)
Unfortunately a former Employee Althea Stcyr has suddenly and without warning blocked MYP from our Previous Noterro Booking System. Althea has also chosen to not forward any Patient Information, Files, or List of Scheduled Appointments. If You Have an Upcomming Appointment Booked at MYP Please Feel Free to Call, Text or Email to Ensure Your Appointment is Accounted For. I am deeply sorry for any inconvenience and we will continue to work to rectify the situation.
Please Use the Link Below to be Directed to our NEW Noterro Booking Page!
MYP has Upgraded our Booking System! This Easy to Use Electronic System Will Now Allow Patients to Fill Out Their Health History Forms Online Prior to their Initial Appointment & is Designed to Inform Your Registered Massage Therapist of Your Specific Healthcare Needs. If you have any Questions Please Feel Free to Text, Call or Email Us! We Look Forward to Seeing you Soon!